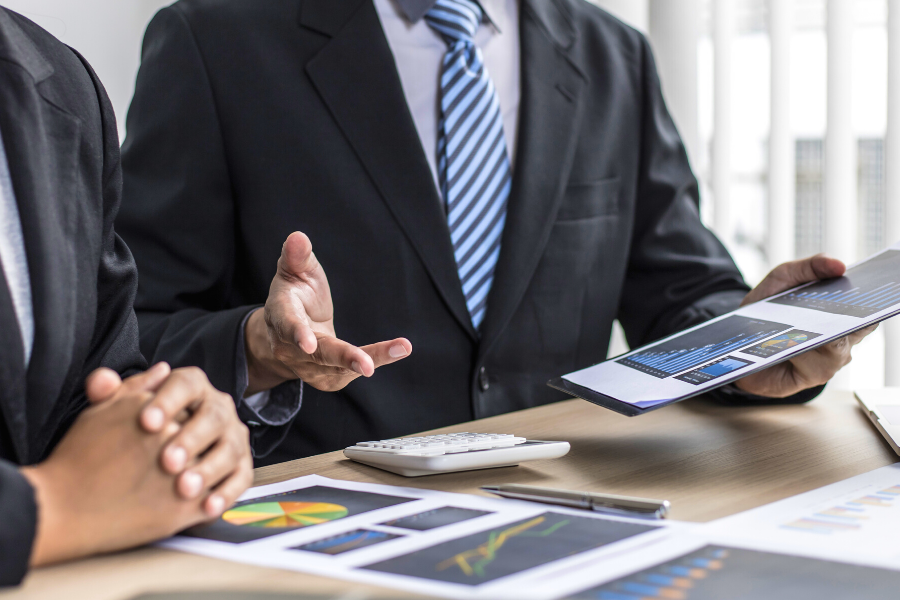 Private equity firms invest in companies to enhance their value and improve their prospects for capital growth. Many firms invest in growing businesses and long-standing brands, but one often overlooked investment target is family businesses. Family businesses run with long-term intentions and a strong entrepreneurial spirit. They build strong customer relations and employee loyalty, making them an attractive investment opportunity for private equity firms.
Advantages of Family Businesses for Private Equity Firms
Family businesses are focused on independence, company culture, and values. They are also known for being passed down from generation to generation, offering the long-term stability investors often look for. Private equity firms can either acquire the family business as a whole or invest in shares while the owners maintain management positions.
Some examples of family businesses that benefited from private equity investments include:
Dr Martens, an iconic footwear brand, was owned by family company R Griggs. The British brand was acquired in 2014 by private equity firm Permira. It has enjoyed worldwide success and attention and, in 2021, made its debut on the London Stock Exchange with a value of £3.7 billion.
Dollar General, a discount retailer, was initially called J.L Turner & Son, run by a father and son in Kentucky. In 2007, the rebranded Dollar General brand was acquired by private equity investors. In 2019, Dollar General's American revenue hit $27 billion.
Boost Juice, an Australian juice brand founded in Adelaide, received an investment from US-based private equity firm The Riverside Company in 2010. Their shares were then bought by another private equity firm called Bain Capital in 2014. The Boost Juice founders formed a holding company called Retail Zoo to acquire and manage other food chains like Betty's Burgers. In 2019, Retail Zoo was valued at just under $500 million.
Given the success of other private equity investments in family businesses, it's worth considering the benefits given to both parties involved in the transaction. Private equity firms like investing in family-owned businesses for many reasons, including the following:
1. Consistent Cash Flow
Family businesses can generate consistent cash flows through their commitment to quality products, customer service, efficient operations, and a loyal customer base. The main attraction for private equity firms is the untapped potential the cash flow can generate if the business receives more capital.
2. Familiarity with Local Market
Family businesses usually have a strong understanding of their local markets. They provide a competitive advantage for private equity firms alongside valuable insight that can inform future growth strategies and investment decisions.
3. Long-Term Vision and Stability
Private equity firms usually seek to promote lasting value in their investment choices. These values line up with the vision and stability of family businesses. Private equity can secure the legacy of the company. While family businesses are usually passed between generations, they often only survive up to 2 or 3 generational transitions. Family businesses can successfully change ownership by approaching or being approached by private equity firms, ensuring the company continues and their employees continue their careers.
4. Strong Brand Equity and Customer Loyalty
Family businesses are known for strong brand equity and customer support. They establish a loyal clientele over the years through their commitment to high-quality products and intimate service. Brand strength is vital for private equity firms, which value expansion and creation. Firms can maintain the company reputation while building upon it and reaching broader markets.
5. Established Relationships and Networks
Family businesses have usually cultivated relationships and networks in their respective industries. Often, these networks can be of use to private equity firms, who are looking for valuable resources, potential partnerships, and plentiful market opportunities that can grow and enhance the company's competitive advantage. Additionally, private equity firms can develop a proper rapport with the business owners. The founder or family usually maintains at least partial ownership, so they can create a relationship with the firm and work together to build the company.
How Family Businesses Benefit from Private Equity
When a private equity firm invests in a family business, both parties receive lasting, impactful benefits. The family business often has a choice of how involved they want to be and can reap the following benefits from the equity firm:
1. Retaining Ownership
Many private equity investors keep family members in key management roles. The advantages that family business structures offer them mean they are often willing to purchase less than 100% of the actual business, allowing the family members to retain ownership and influence. This will enable them to remain involved in their livelihood while reaping all the other benefits of the investment.
2. Wealth Diversification and Capital Growth
Partnering with a private equity firm provides a family business with access to a large body of growth capital that can imbue the company with the means to reach its true potential. Growing and enhancing the business means satisfying the employees, customers, suppliers, and stakeholders — these are all outstanding results. Private equity investment also diversifies the business' wealth by generating liquidity for the team. This reduces the risk associated with tying the family members' assets and net worth to the business.
3. Navigating the Business World
The most considerable imbalance in the relationship between family businesses and private equity relationships is the level of experience in managing larger enterprises. Still, the best private equity firms will help the owners to understand and navigate this complex landscape. As a small company becomes more prominent, the owners can build upon data analysis, workflow management, and financial sophistication. With the level of experience private equity firms have, they provide expert help and advice to drive the company onward.
Strategies for Private Equity Firms and Family Businesses
When a private equity firm and a family business join forces, it's up to both parties to ensure their collaborative success. By incorporating the following strategies, private equity firms can enjoy success and growth from their investment.
1. Establishing a Strong Rapport
While not a strictly businesslike process, a strong relationship needs to be built between the two parties. Transparent communication and demonstrations of commitment are what foster strong partnerships.
2. Researching and Identifying Growth Areas
Private equity firms should identify critical areas for growth and improvement within the business. They can also bring industry experts and advisors to contribute to business decisions and company performance.
3. Rescaling the Business Structure
Private equity firms can establish management roles, distribute responsibilities, and ensure accountability. If the owners retain influence, they can work with the firm to improve the business's operations. Implementing a formal structure can help move the company from a family-centric management style to a larger-scale, professional operation.
4. Maintaining the Family Values
While changes are inevitable, it's important to balance them with tradition and the core of what made the business special in the first place. The business must preserve the family values and culture throughout all the changes and improvements. By respecting and incorporating the company's unique values, the private equity firm can ensure continued success and customer loyalty.
Wrapping Up
Family businesses make an attractive investment opportunity for private equity firms. Tapping into the vast potential of family businesses can help private equity firms create lasting value in their investments and reward them for their time and money. Meanwhile, family businesses benefit from the actions and aid of private equity firms, making a robust and value-based partnership that is too often left untapped.